Canton POS


60 Proof: Six Decades of the Whiskey Painters of America (November 27, 2020- March 7, 2021)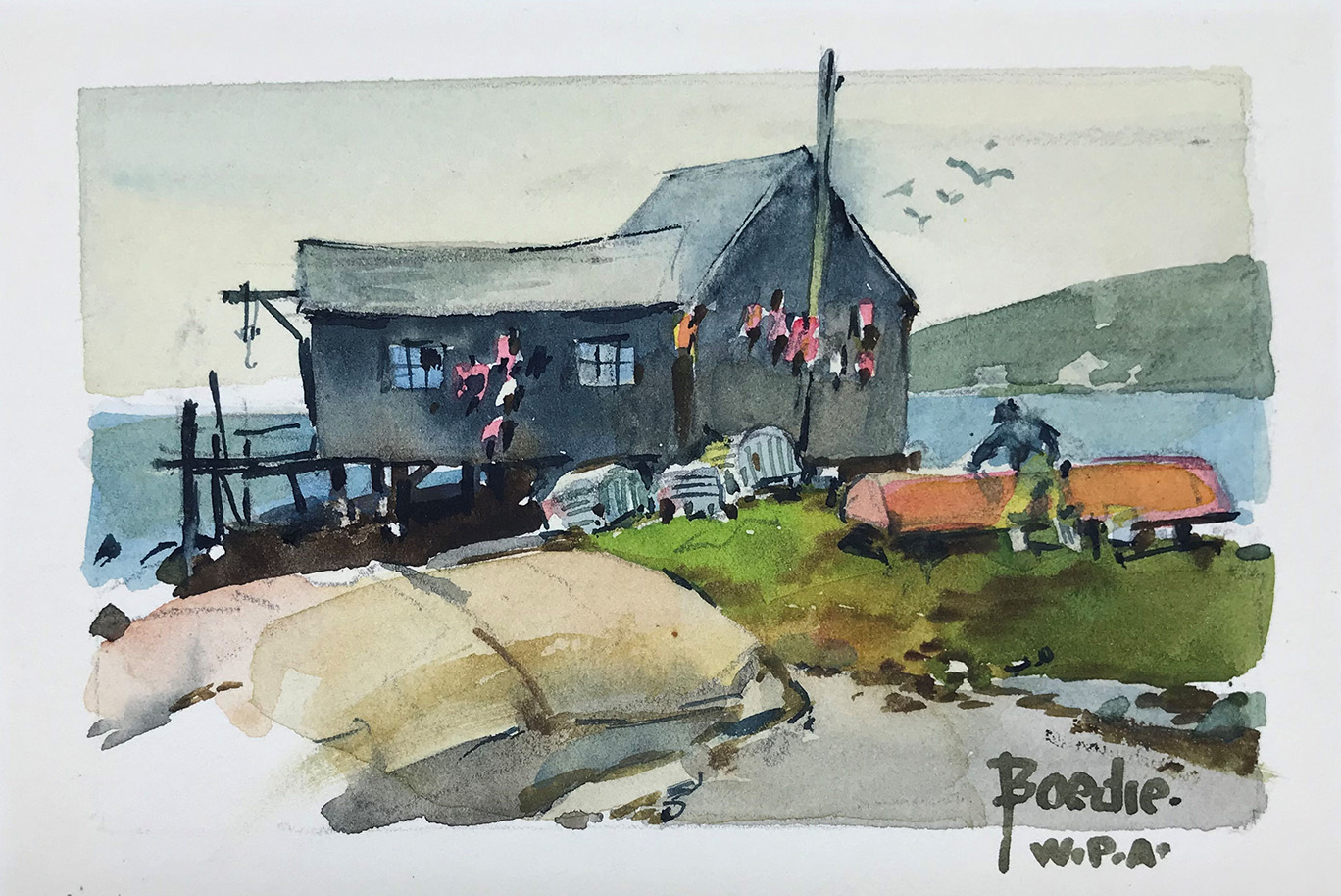 * * All Tickets SOLD OUT for Closing Weekend, March 5 - 7, 2021 * *
The Whiskey Painters of America (WPA) was started in the late 50's and chartered in 1962 with the club electing a President and forming a Constitution and By- Laws, with rules for Membership requirements.  It started in Akron, Ohio with a small group of professional artists belonging to the Akron Society of Artists, and one individual in particular, Joe Ferriot, who was instrumental in the formation of the Whiskey Painters of America.
Joe, traveling extensively for work, and longing to paint on these trips, devised a small palette out of an aspirin box, divided with plastic strips to hold his paint and devised a screw-together brush (like a pool cue) that would fit inside this small box along with strips of watercolor paper cut to about 4" X 5" so that all would fit neatly into his shirt pocket.
After business hours were completed, Joe would retire to the nearest "Watering Hole" for relaxation and friendly imbibing. He would take out his small painting kit, and to the delight of the bartenders and patrons, produce one of his miniature masterpieces by dipping his brush into his glass of booze, which then he would give away.
Back among his cohorts from the Akron society of Artists, he encouraged each to do likewise when they got together for a libation after their regular meetings. After they finished their paintings, they would put them all into a hat and then retrieve one. Thus, having a great time and going home with a fellow artist's painting. To encourage this, Joe had his plastics factory design and produce mini palettes which he then distributed to his friends. Many of the artists still have those original palettes and use them today!
One foggy night in 1962 at the Tangier Night Club in Akron, Ohio, approximately 14 members met, formed a charter with by-laws, governing rules, elected a president, trustees, and named it  "The Whiskey Painters of America".  
The Purpose of the organization is:
• To promote the fine art of painting in miniature.
• To promote the good fellowship among imbibing artists.
• To prove to fellow bar habituates that loud music and free verse are not necessary adjuncts to good art.
• To permit an artist to enjoy two of the three greatest pleasures in life while sitting on a bar stool or a dimly lit cocktail table.
• To add interest to an otherwise dull evening. To become a member in this exclusive organization, an applicant must have a bona-fide member of the Whiskey Painters of America as a sponsor.
Unwritten rules require that an applicant paint a watercolor, by candlelight after 10 p.m., no larger than 4" X 5", dipping their brush in some form of alcohol.
This exhibit will feature work by active members as well as the the founding artists of the WPA including:
Joe Ferriot, Arnold Boedecker, Russell Colley, Bob Wolfe, Don Settle, Larry Quackenbush, Louie Mong, Marc Moon, John Pike, and Myron Winder
VIEW OUR VIRTUAL EXHIBIT ONLINE WITH INTERACTIVE IMAGE POP OUTS AND AUDIO COMMENTARY: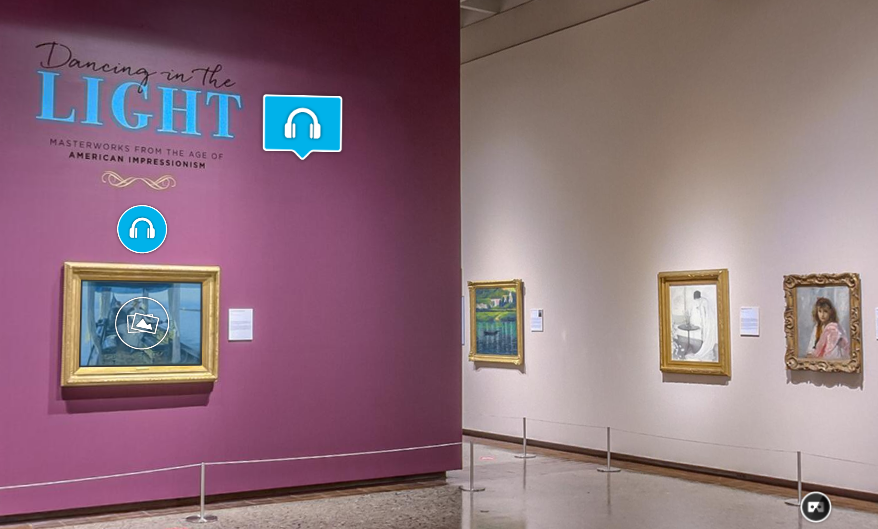 Tickets for our upcoming Winter Exhibitions will go on-sale Monday, October 26th. 
Upcoming Winter Exhibitions include- Dancing in the Light: Masterworks from the Age of Impressionism,
Ceramics for Anthropocene: Dennis Meiners Ceramics, 60 Proof: Six Decades of the Whiskey Painters of America,
and In the Garden from CMA's Permanent Collection.