Canton POS

Art Collection
History & Overview of the CMA Collection
An art museum is much more than a building. It is not built simply with bricks, mortar, and concrete. It is built with a love of art, a commitment to, and from, the community, and the hope that the works of art inside will share their stories and inspire generations.
The Canton Museum of Art began as the Little Civic Art Gallery on the second floor of Canton's Carnegie Library in 1935. Although activity was initially centered on giving area artists a place to exhibit and students a place to learn, in its very first year the Gallery accessioned three works into its permanent collection. One of the three just happened to be a watercolor titled Backyard (1932) by Malvern, Ohio's own Clyde Singer. Although the collection would grow in different ways in the coming decades, this selection foreshadowed the eventual focus of what would be the Museum's collecting activities.
The development of the Museum's collection was not a major factor in the early years. In fact, under the list of the Gallery's "eight objectives," the collection is not mentioned until number eight. It was not until 1947 that the re-named Canton Art Institute (CAI) presented a comprehensive exhibition of the permanent collection in its new home at the Case Mansion. During CAI's first 25 years, approximately 600 objects came to be a part of the collection. And yet even by 1960, there was no indication of a collection focus – at that time it was CAI's policy to accept almost any object donated.
During 1965, under the careful direction of Mrs. Merlin Schneider, an accessions report documented the permanent collection. That year's Annual Report indicated that the permanent collection included 568 items "with several fine examples of enameling and other crafts and many fine pieces of furniture and furnishings" (several could mean a count of 3 while many could mean 30). Based on the accessions report at that time, there were 50 watercolors in the collection.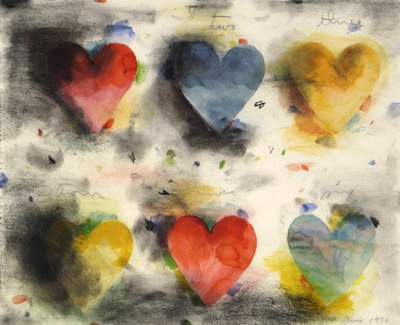 Prendergast and The Wilson Collection
In 1971, Ralph L. Wilson began donating works from his considerable private art collection to the Institute. Wilson was one of the nation's foremost metallurgists, and at the time of his retirement in 1964, he was Director of Metallurgy for The Timken Company in Canton. Wilson's interest in art took the form of his important collection of American contemporary art. A Fellow in Perpetuity of the Cleveland Museum of Art, he also served on the board of the Canton Art Institute. His first donation contained six watercolors. Five of these artists – Charles Demuth, Lyonel Feininger, John Marin, Alfred Maurer, and Maurice Prendergast – were considered American masters in the watercolor medium.

Prendergast's watercolor titled The Grove, Lynn (c. 1910) is considered one of his signature pieces. Although Prendergast worked in oils throughout his career, he began to pursue the watercolor medium with greater frequencies after 1904. A trip to Paris in 1907 opened his eyes to Paul Cezanne, Henri Matisse, and modernist ideas about color and abstract, which he introduced immediately into his work and spent the rest of his life exploring.
In time, The Grove, Lynn became a pivotal piece for the Institute, giving direction towards exploring a true collection focus. Wilson continued to donate works from his holdings to the Institute until his death in 1979, and made a bequest that allowed the Museum to purchase additional works in memory of his wife, Margretta Bockius Wilson. At that time, the Institute's Wilson Collection contained over 40 outstanding works on paper by American artists. It was becoming evident that the collection's strength rested in American works on paper from the 19th and 20th century – in particular, watercolors. Indeed, in the late 1970s as the Institute was accredited by the American Alliance of Museums, it formalized a new Collections Management Policy that provided direction on watercolors to distinguish it in the Midwest and throughout its peers.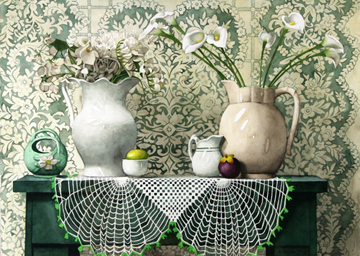 Watercolor: 19th and 20th Century American Achievement
The uniquely American medium of watercolor, driven by experimentation and exploration of color and light in the world around us, is represented in the late 19th century by such esteemed names as Winslow Homer, Maurice Prendergast, and John Singer Sargent. It was propelled to the forefront of the art scene with the creation of the American Watercolor Society in 1866 New York City by 11 artists, among them Samuel Colman. From out of schools, studios, businesses, and homes came working illustrators, students, painters, amateur artists, and decorative artists – both men and women of all ages – who created a watercolor movement that spread throughout centers of art. Inspired by the European Impressionists and Americans studying abroad, "by the early 1880s, every corner of the American art world was represented in the Society's galleries: avant-garde painters returning from Europe, the old guard learning new tricks, illustrators looking for 'fine art' status, and women artists seeking an entrée." Over the next several decades would emerge art and artists that both defined and transformed watercolor, and inspired generations to come – including major artists such as Charles Demuth, Childe Hassam, Edward Hopper, Georgia O'Keeffe, Joseph Raffael, and Andrew Wyeth.     
Further enhancement of the Institute's watercolor focus in the collection came as it approached its 50th anniversary year. In 1984, CAI received another substantial bequest from the estate of Mr. and Mrs. James C. Koppe, which created an endowment for future purchases of works by significant American artists. Then, in 1985, CAI added two fine watercolors by Andrew and Jamie Wyeth: the Hoover Foundation funded the purchase of an iconic Andrew Wyeth lighthouse work in Window Light (1980), and the Goldsmith Foundation financed the purchase of the watercolor titled Kleberg - Awake and Asleep (1984) by Jamie Wyeth.
In 1986, the Institute acquired White Houses (1916), a watercolor by Columbus, Ohio, native Alice Schille. Scholars believe Schille to be one of the finest watercolor artists of her time and in the forefront of women watercolorists in America. Born in 1869, she was a student and twice an instructor at the Columbus Art School (now the Columbus College of Art and Design), a remarkable achievement for a woman at the turn of the century. Schille's style and content added much to the collection's scholarship, showing the influences of Marin, Prendergast, and Demuth.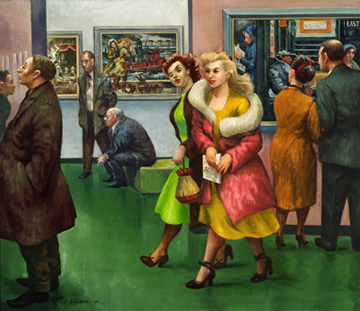 Refining the Collections Focus with Ceramics
In 1989 and 1990, under the guidance of the Collections Management Committee and the Institute's curator and director, a comprehensive evaluation of the collection was conducted. It became evident that a further refined and defined collection focus was needed. Because of the Wilson Collection and its strengths in American art, as well as the Institute's sizeable and growing American ceramic holdings (having exhibited and acquired works by Jack Earl, Marilyn Levine, and Toshiku Takaezu among others), it was decided that the permanent collection focus would be 19th century and later American works on paper, with a concentration in watercolors, and also contemporary American ceramics from the 1950s forward. American works on canvas, particularly oils, would augment this fine base.
In 1992, the Institute developed a list of artists for potential acquisition that would enhance these collections within these new focal areas. Over the next decade, with the aid of its endowments specified for the purchasing of art, as well as generous gifts, the Institute acquired masterpiece watercolors by Winslow Homer (Girl Picking Clover, 1878), John Singer Sargent (On the Terrace, c. 1910), and noted Realist painter Edward Hopper (Shacks at Lanesville, 1923). These works, along with those donated by Wilson, most specifically pieces by the noted American Modernist painter John Marin and leading Post-Impressionist Maurice Prendergast of the Ashcan School, have become foundations of the collection's American Masters.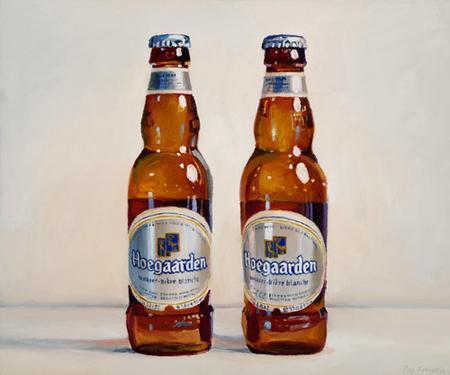 The Canton Museum of Art Expands Its Collections
On its 60th anniversary in 1995, the Canton Art Institute became known as the Canton Museum of Art (CMA). In the decade or so that followed, the Museum researched, discovered, and acquired additional masterpiece watercolors representing numerous artistic movements in America. These include works by noted Regionalist painter Thomas Hart Benton, known for his pictorial documentation of the American Heartland in the 30s; Oscar Bluemner, whose hard-edged, unpopulated landscapes were forerunners to Precisionism; Jan Matulka, noted for his paintings in the traditional and abstract, and included among the top names in the American Modernists movement; Emerson Burkhart, another Regionalist whose work documented life in the African-American neighborhoods of Columbus, Ohio; Claude (Claudine) Raguet Hirst, a Cincinnati artist known for her trompe l'oeil watercolors of still-lifes; and George Luks, Realist, Expressionist, and a founding member of The Eight group of American painters. The original Eight also included Robert Henri, leader of the group, Everett Shinn, John Sloan, Arthur B. Davies, Ernest Lawson, Maurice Prendergast, and William J. Glackens. Noted Realist painter George Bellows later joined them. The group's determination to bring art into closer touch with everyday life greatly influenced the course of American art.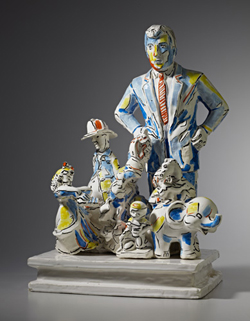 Over the same time period, the Museum's ceramic holdings grew with major works. Among them were pieces by Brother Thomas Bezanson, known for his focus on glaze effects; Ken Ferguson, the acclaimed ceramist known for his vessels featuring playful hares, and head of the ceramics department at the Kansas City Art Institute from 1964 to 1996, where he mentored a number of the prominent ceramic artists working today (Note: his Tripod Hare Teapot was made in 2000, specifically for the Museum's collection); Karen Karnes, a towering figure of the postwar studio pottery movement, pioneering salt-glazing in the 1960s and wood-firing in the 1980s; and Ohio artist Paul Soldner, who was one of the few artists in the 1950s to turn functional pottery into a craft and art.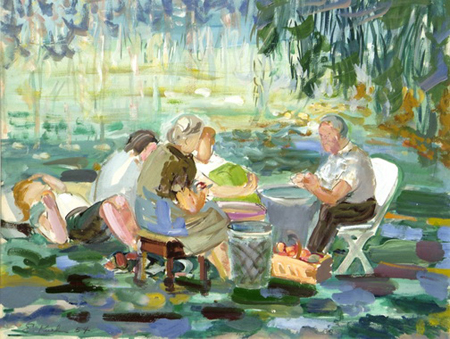 In 2007, Museum officials were approached by artist Toshiko Takaezu, who was already represented in the collection, and invited to visit her New Jersey studio and home – during which she gifted 12 additional ceramic works. These ranged in size from tall/large vessels to small, hand-held forms, balls, and plates that demonstrated the range of her technique. That same year, the Museum added Shark Nose (2004) by John Balistreri, an artist best knwn for his large-scale sculptures, as well as the multi-faceted Egyptian Papyrus (2000) by Betty Woodman, a sculptor who took an audacious turn when she began to transform traditional pottery, her usual medium, into innovative multimedia art, and who was featured in a retrospective in 2006 at the Metropolitan Museum of Art, its first for a living female artist.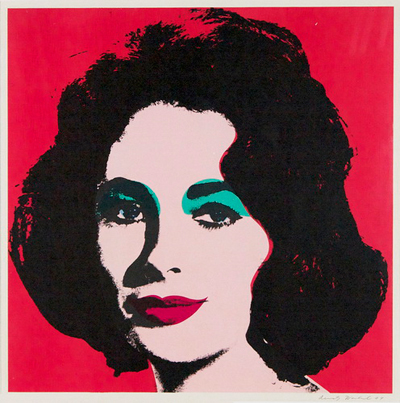 Recent Activities: 2010 – Today
In recent years, the Museum has added a number of major works to both sides of its permanent collection. Significant sculptural pieces from Viktor Schreckengost, an artist hailed as "an American Leonardo da Vinci," and Peter Voulkos, Viola Frey, and Rudy Autio made their home in Canton. Large-scale watercolors by Joseph Raffael and Carolyn Brady added to our views of nature and the magic of light, while a complete collection from Merv Corning was gifted to the Museum, highlighting Merv's work documenting aviation, architecture and landscapes, and as an official portrait artist for the National Football League. In 2017, the Museum welcomed American Impressionist pioneer Childe Hassam to the collection, with the watercolor titled Bleak House, Broadstairs (1889) – a major find and an artist from an original Collections Management Committee search list created in the mid 90s.  
Through its Collections focus on American watercolors and ceramics, the Canton Museum of Art has selected a unique identity among museums in Northeast Ohio. Today, the Collections contains nearly 1,500 works, valued between $30 to $35 million. The Museum's Collections are central to fulfilling its mission – to be a place "where art meets life, providing opportunities for everyone to discover, explore, learn, and be inspired by a connection with art." About the Canton Museum of Art and its collection, Akron Beacon Journal art reviewer Anderson Turner wrote in 2016:
"The Canton Museum of Art does an exceptional job of sharing its collection with the public and providing timely and interesting programming . . ."
The Canton Museum of Art will continue to build upon the artistic excellence of its acclaimed collections, to share its stories within our community and visitors, and to be gracious caretakers of the wonder that is contained within each work of art.