Canton POS

Adult & Teen Workshops & Classes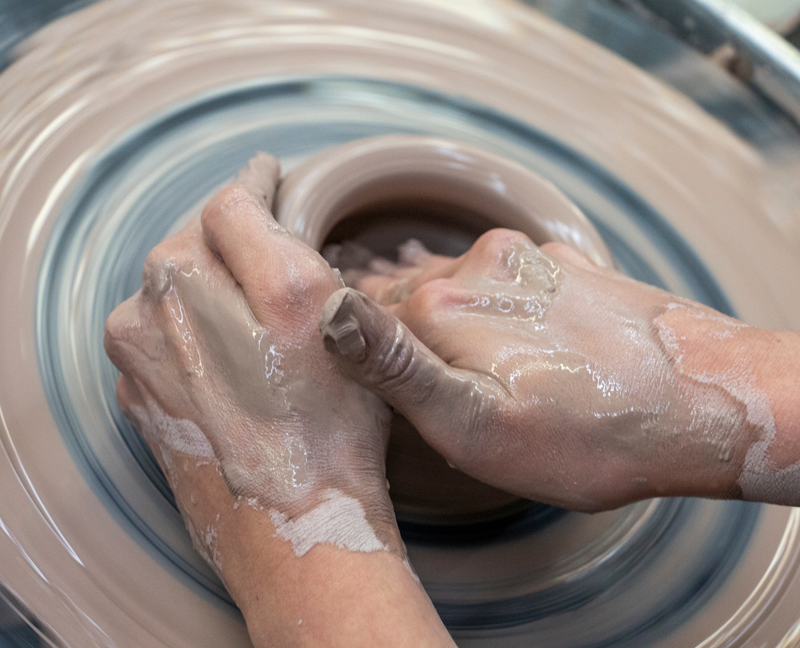 In person classes and workshops are cancelled through summer of 2020. 
NEW 2020 offerings for Fall coming in August! 
Check the Links Below for the Latest Offerings
The CMA offers courses available in a wide range of media, scheduled for weekdays and weekends throughout the day and evening, there's a class to fit every schedule, budget, and interest! Courses are available for adults plus children and teens, (including a Summer Art Camp).
Sign up for our class E-newsletter to stay informed when new classes and workshops are announced!
---

Dear School of Art Students,
 
Update on classes, artwork pick up, and answering frequently asked questions. We have been busy working hard on many new and exciting School of Art activities at the Canton Museum of Art:
 
• Our summer exhibits just ended and the museum is closed while we setup for our new Fall exhibits.  All artwork will be available for pick up during regular museum hours starting August 25th. 
• A variety of all new online virtual classes will be starting in late September. In-person classes will not be held this Fall to ensure both our instructor's and student's safety. A schedule will be posted online and an email will be sent within the next few weeks. 
• All artwork that was left here from the School of Art Open House First Friday event is still here and safe.
• Ceramics pieces are almost completely fired, this includes Summer Camp, the Mug Making workshop, and Ceramics classes. Thank you so much to our Canton Ceramics Potters Guild volunteers for all of your hard work over the last few weeks!  A handful of pieces from our regular ceramics classes were not able to be glaze fired due to not having enough pieces to fill the kiln. Once we open back up and more pieces are glazed they will be fired. 
• Ceramics students wishing to clean out lockers and finish glazing remaining work will be able to sign up for a ticketed time slot to come in. This is to ensure that we do not have too many people in the ceramics studio at one time. We will be sharing a link for this as soon as it is available. Ceramics studio hours will not be available to create new student work or trim work, only to finish glazing work. Cleaning and sanitizing procedures (listed in the room) will need to be implemented by anyone using the space.  
• Special accommodations to pick up items before August 25th will not be available due to the museum being closed. 
Thank you everyone for your support, patience and understanding during these unprecedented time. We sincerely hope that we will see you for online classes or at the museum very soon!

CLASS & WORKSHOP POLICIES
To withdraw from a class and receive a full refund, please contact the Museum Art Education Department (5) days before the scheduled class start date (Erica@cantonart.org; (330) 453-7666 x108). Consideration may be taken in cases involving emergency situations.

This (5) day policy allows the Museum time to purchase class materials, contact teaching staff with enrollment information, and permits the Museum time to contact wait-listed students.

Each class must meet a minimum enrollment requirement. If the minimum enrollment requirement is not met, the class is subject to cancellation. Registrants will be notified of cancellations by email no less than 24 hours before the scheduled class start date and will receive a full refund. 

The Museum may cancel classes due to severe weather conditions. If the museum closes, our website will be updated and students will be notified via email or by phone. Upon cancellation, a make-up class will be scheduled at the discretion of the instructor.

Please be advised that digital imaging and video are recorded by the Canton Museum of Art for promotional use including websites, social media, printed media, marketing materials, and other publications. By entering the Canton Museum of Art, you consent to the museum using your image and likeness for these purposes. If for any reason you would not like you or your child's image to be used please notify your instructor at the beginning of your event or class. 

In the event reasonable attempts to contact emergency contact info is unsuccessful, the museum will (1) administer basic treatment deemed necessary by CMA staff or (2) transfer the child to any hospital reasonably accessible if necessary.

Neither the Museum nor its staff are legally responsible in the event of a mishap, personal injury, damage or loss of property that may occur during classes.