Canton POS

Hours and Admission
Directions
Welcome to the Museum
1001 Market Avenue North Canton, Ohio 44702
Tel: 330.453.7666
Fax: 330.453.1034
Email: Info@cantonart.org
Patron Services Desk (outside of office hours): 330.453.7666 ext 111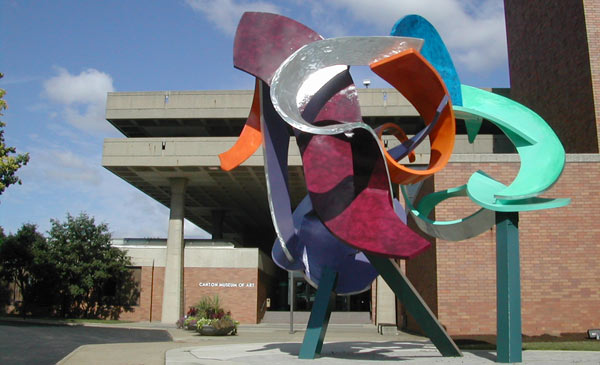 Regular Hours:
Our 4 NEW Winter Exhibitions are now on-view through March 5th, 2023. 
KNOW BEFORE YOU GO OUR COVID-19 PRECAUTIONS AND PROCEDURES CLICK HERE FOR MORE DETAILS

Monday - Closed
Tuesday - 10:00AM - 8:00PM
Wednesday - 10:00AM - 8:00PM
Thursday - 10:00AM - 8:00PM
Friday - 10:00AM - 5:00PM 
Saturday - 10:00AM - 5:00PM
Sunday - 1:00PM - 5:00PM
Please check for announcements about hours on CMA's website and Facebook pages — Regular hours do not apply during exhibit installation and changeovers or special event periods. 
The Museum is closed on most major holidays:
(New Year's Eve, New Year's Day, Easter, Memorial Day, Independence Day, Labor Day, Thanksgiving, Christmas Eve, Christmas Day)
Museum Office Hours: 10am - 5pm, weekdays
IN PERSON OFFICE HOURS ARE LIMITED DUE TO COVID-19
Staff is both in the office and working remotely. They are best reached via phone message.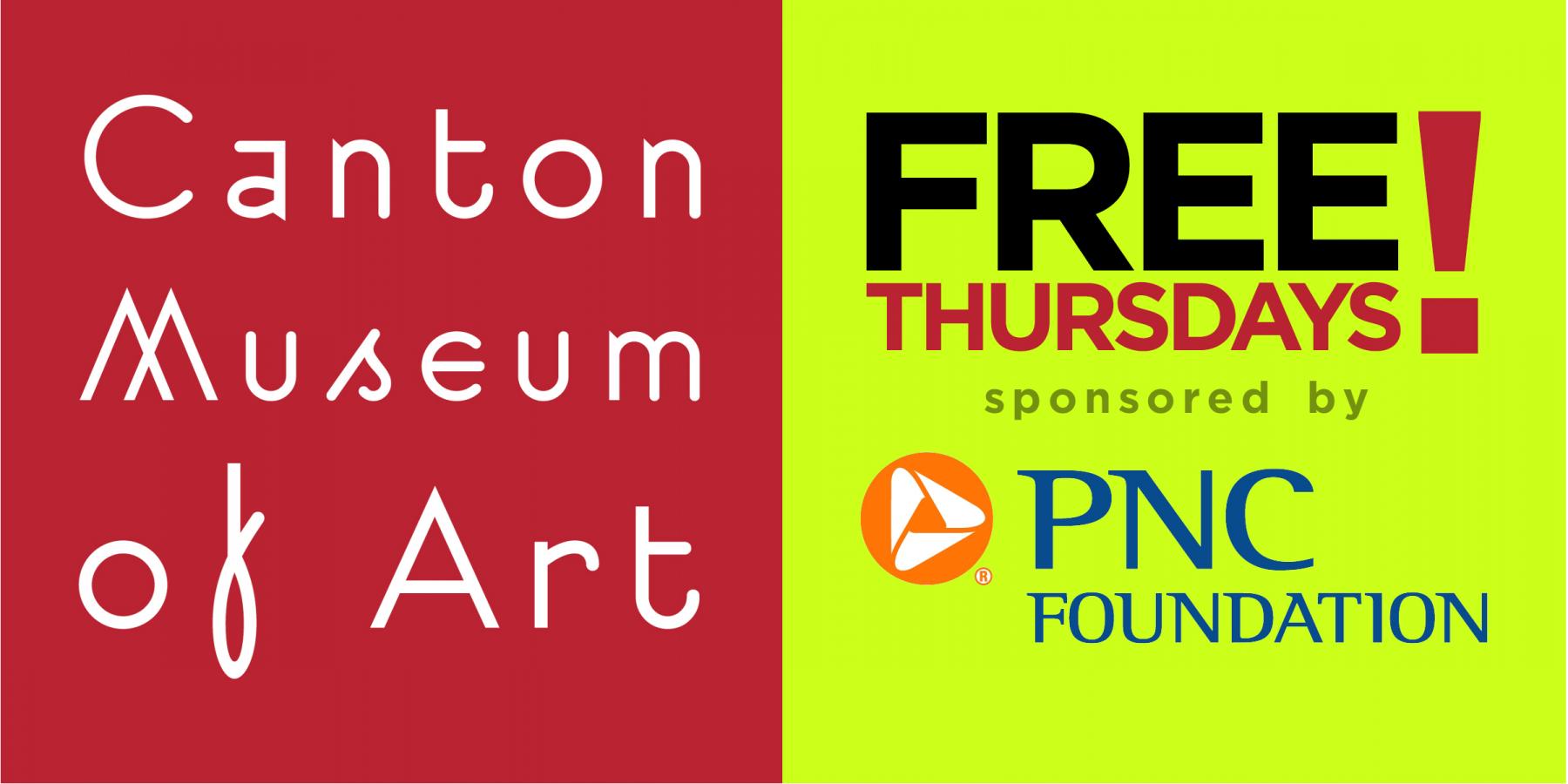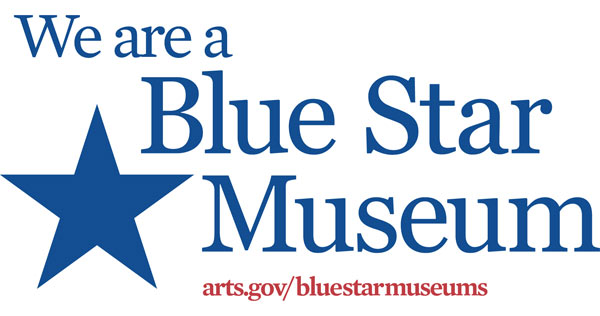 Regular Admission:
Unless otherwise noted, tickets are available at the Museum Ticket Office during gallery hours.
Members, Free (including Ohio Reciprocal Memberships)
$8 Adults
$6 Seniors, Students & Military Veterans (60+ and students and veterans with valid ID)
Children 12 & Under, Free
Blue Star Families, Free with valid ID
Group Discounts & Guided Tours Available — Call 330.453.7666 ext. 109 for information and to arrange a tour.
FREE Admission . . . EVERY Thursday at CMA! Sponsored by PNC Foundation. Hours: 10am - 8pm during Exhibits.
FREE Admission . . . First Friday of Every Month!
Accessibility
Accessible Parking / Ramp: Located in the Museum parking lot at the Cultural Center for the Arts, with entry at the front of the Museum. 
 
Sensory Inclusion: Click here for information
CMA is Sensory Certified through KultureCity. The Museum has backpacks to aid those with sensory needs, as well as designated areas for quiet, crowd free zones. CMA staff has been trained to meet assist visitors in their needs.

Questions / Requests: If you are visiting and have questions or specific requests, please contact the Museum's Patron Services Desk: 330.453.7666 ext 111.
 
Americans with Disabilities Act - Accessibility: The Canton Museum of Art considers physical and programmatic accessibility for people with disabilities as an integral part of the organization's planning and budgeting process. CMA facilities are accessible to all people with disabilities, including wheelchair / roller ramps and marked accessible parking areas. We work within our exhibitions and programs to provide opportunities for everyone to have meaningful engagement with art, including access points for those of varying hearing, visual, cognitive, and health abilities or challenges. This includes signing and visual/sensory aids whenever possible. Additionally, the Museum's Art Therapy program engages its participants in exhibition and art experience activities directly tailored to their mental and/or physical health needs. CMA's Curatorial, Education, and Marketing staff act to advise Museum leadership on accessibility protocols and recommend new initiatives for programs. In the course of 2022-2024 CMA is dedicated to further expanding engagement and accessibility in the galleries, such as phasing in Braille exhibition labels and related tools where possible, in partnership with local, regional, and national foundations for specific project funding needs.
Parking
Free parking is available in front of the Museum. Paid parking may apply during special events and other performances at the Cultural Center for the Arts and the Canton Civic Center, including the Cultural Center Parking Deck, unless otherwise noted. The Museum has no control over these performances and parking requirements. Bus parking available at the south end of the building.
Additional Info for Visiting
• A limited number of wheelchairs are available at the Patron Services Desk
• Food and beverages are NOT permitted in the galleries
• No oversized bags.
• Photography is permitted in the galleries, including special exhibitions, unless noted. NO flash, tripods, selfie sticks or other accessorsies are permitted. * Photography must be for personal, noncommercial use. *
• Connect with us on Facebook @CantonMuseumofArt and Instragram @cantonmuseum to share your visit and tag us
• Pencil sketching is permitted in the galleries, unless otherwise noted. Please be considerate of your surroundings and other visitors.
• For More Visiting Info: Know Before You Visit
Downtown Canton
Downtown Canton is the place to be for local and sustainable restaurants, a growing Arts District, and live music! Enjoy over 25 art galleries, studios, and vintage shops! Check out live music at many of the bars, and catch a First Friday to see the streets come alive each month. It's not all new though — the historic Canton Palace Theatre and Bender's Tavern still remain staples for your visit to Canton!



Things to Do       
http://www.visitcanton.com/play/
Where to Eat
http://www.visitcanton.com/eat/
Where to Stay
http://www.visitcanton.com/stay/