Canton POS

Directions
Directions
Canton Museum of Art
1001 Market Avenue North Canton, Ohio 44702
Tel: 330.453.7666
Fax: 330.453.1034
Email: Info@cantonart.org
Patron Services Desk (outside of office hours): 330.453.7666 ext 111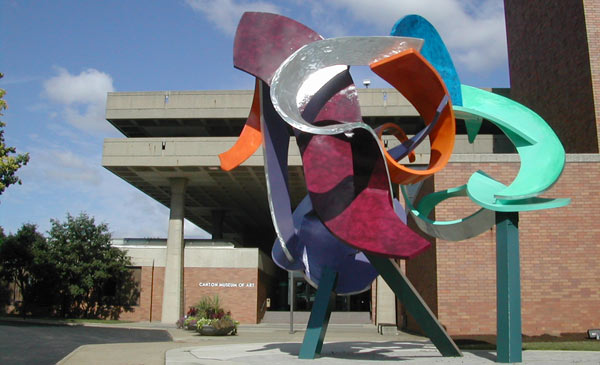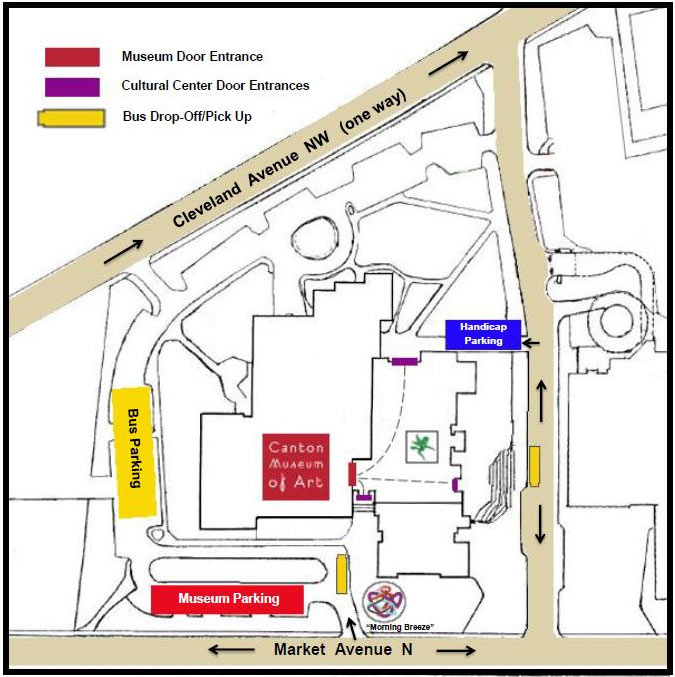 From Interstate 77 (both North and South)
Take the 13th Street Exit.
Turn east (towards Mercy Medical Center). 13th Street winds down a hill through Stadium Park and becomes 12th Street. Follow 12th until you reach Market Avenue (about a mile).
Turn right onto Market Avenue (heading south)
Travel approx. 1 block to the Cultural Center for the Arts on the right hand side of Market Avenue.
Turn right at the second driveway (beside the Morning Breeze sculpture).
Parking
Free parking is available in front of the Museum. Paid parking may be asked of you during special events at the Cultural Center for the Arts and the Canton Civic Center, including the Cultural Center Parking Deck, unless otherwise noted. 
The Museum's main entrance & main parking is located off Market Avenue North, near the large, colorful sculpture (entitled Morning Breeze).
Handicapped Parking / Access is located near the entrance to the museum and also at the west end of the building, behind the Cultural Center for the Arts. Enter through Door H once parked. You may also enter from the doors between the Cultural Center for the Arts and the Civic Center.
Bus drop off is available in two locations: In front of the Museum's main entrance or under the portico between the Cultural Center and the Civic Center
Bus parking is available at the south end of the building.
Click HERE for a printable parking map.