Canton POS


Arden Riddle: Master of Mid-Century Design (August 16, 2018 - October 28, 2018)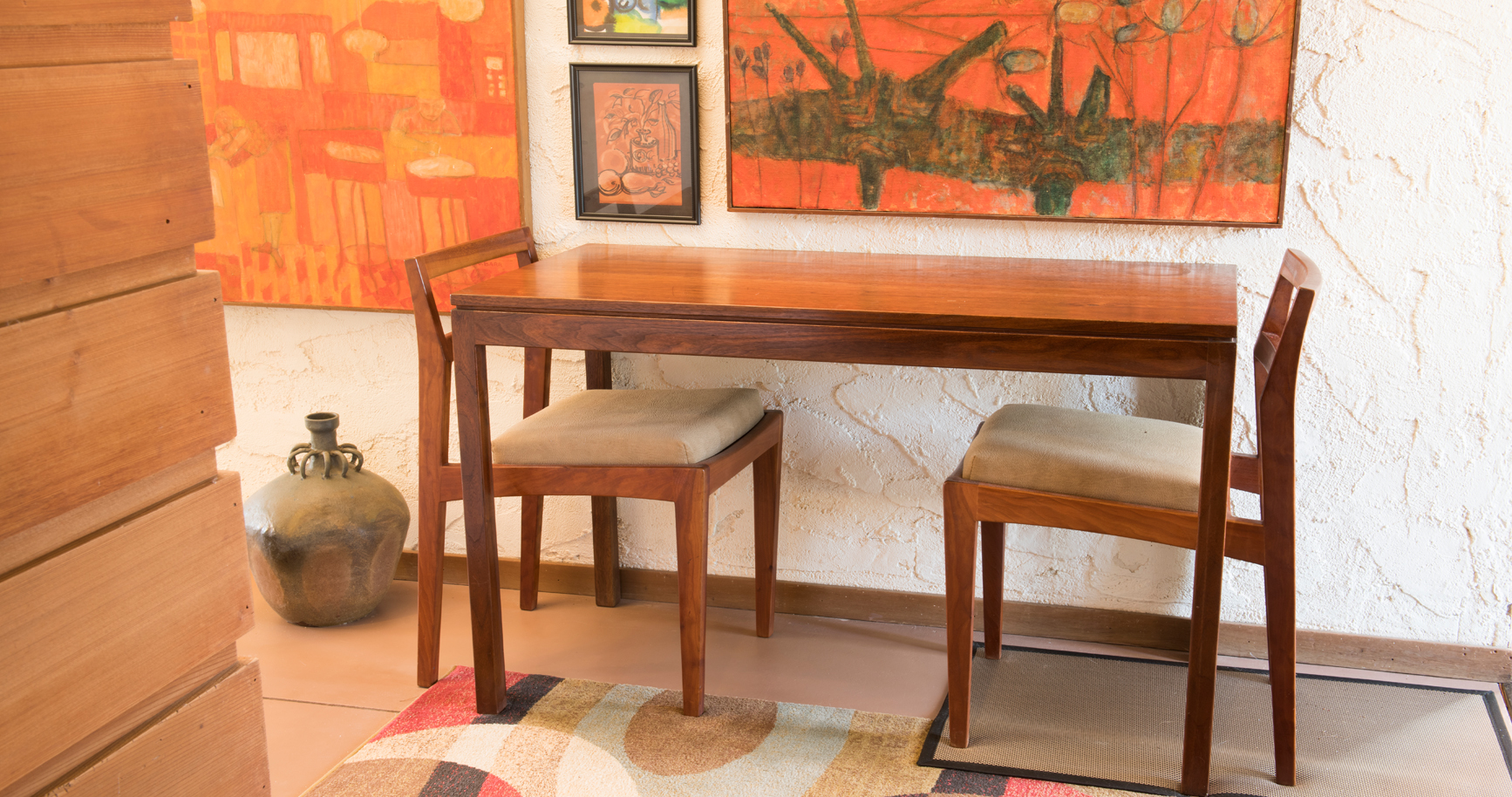 Mid-Century Modern furniture is simple and timeless, and provided an emotional rebellion from the ornamentation of the past. It gave us clean lines, gentle organic curves, and a love for different materials and designers that are idolized even today. As the saying goes, "what goes around comes around," and it is with nostalgia that we have incorporated this simple yet beautiful style of design back into our lives. 
Arden Riddle, master furniture designer, owned and operated Arden Riddle Furniture & Gallery for over 50 years in Akron, Ohio. After World War II, Arden Riddle enrolled in the David Wolcott Kendall Memorial School and the Gilbert School of Advanced Design in Michigan, graduating in 1948. There he learned the fine art of furniture design and the craft of creating quality furniture. Subsequently, several of his family members migrated to Akron, Ohio. This led Riddle to open his own furniture business in 1950. 
As a true artisan, Riddle worked long hours to achieve the highest degree of execution and completion of his designs and furniture. He personally selected all of the wood that went into his furniture and demonstrated the durability of his fabrics by raking an icepick over them. He designed the drawers in the chests and desks to close with his little finger. If asked, he would come to your home and design furniture for your personal space, but most importantly, he enjoyed visiting and talking to his customers and soon they became friends. Arden's furniture still survives to this day as highly coveted, timeless works of art.
On view August 16 - October 28, 2018