Canton POS


Approaching the Shift- Drawings by Judith Brandon (August 25- October 25, 2020)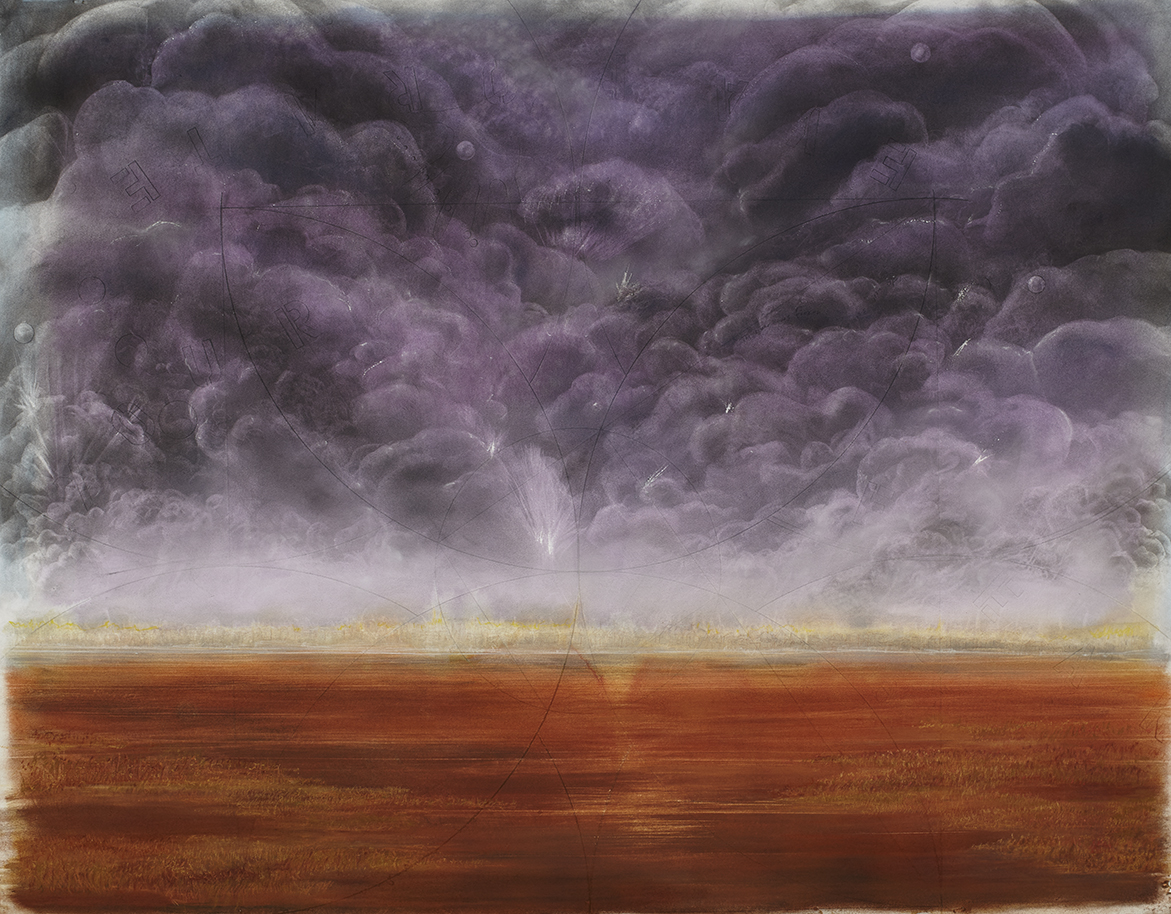 Judith Brandon grew up in Ohio, in a house at the bottom of a hill. Every spring, she would have to help her mother "rescue" their basement as it flooded with water. These occurrences helped to inspire the thematic character of her artwork–how nature can sweep us away, stirring up our emotions and causing us to feel helpless or awestruck. In Judith's work, you will see a union of nature and emotion.
From the Artist:
Storms, weather and infinite connections fascinate me. The geometry of a hurricane is the same spiral as a conch shell or a sunflower. The galaxies look like our brain neurons. Everything has a vibration, thoughts have a measured frequency and everything around us started as a thought. It's powerful when you realize how our unconscious minds create beliefs that come from the media, family, religion, friends and politics. It is mostly recycled information that has little to do with, and in fact, often inhibits our true potential.  We are connected to everything and everyone as a conscious part of nature. 
The shifting world of 2020 is flooding our conscious and unconscious lives. The economic world doesn't know whether to be open or closed and the emotional world is reacting with fear to a pandemic and to social upheavals.  Within each of us is the ability to change the way we view our circumstances, and when we do, it begins to change the environment around us. Much of the current troubles are about how we see each other and are affected by those perceptions. We are evolving to discover that some of our perceptions are untrue, and changing them is at times exhausting but beneficial to all. We can move away from beliefs that no longer serve us; this is an opportunity for everyone to discover what we really want and who we want to be. 
Fighting for separation will always fail. We are connected to each other, the planet, the sun, the moon, the stars, and all of the cosmos. Fighting for separation is fighting against oneself. 
Through visual elements and spiritual practice I explore these connections. I use cotton paper because, like us, it has strength and resilience. I incise geometry, text and tiny cities into blank paper as I set my intentions. These elements are sometimes visible and sometimes fade away. Ink washes provide an abstract watercolor. These are the layers of color that build up depth and provide luminance. The final images of storm clouds, ocean swells, and landscapes are drawn with charcoal, pastel, and colored pencil. Ultimately, the work is my service to make known the natural worlds spiritual and energetic connections to us. 
View our virtual exhibit online with interactive image pop outs and audio commentary:

Watch our virtual opening:
Read Fall Exhibitions Press Release Here
Previous Page: Approaching the Shift, 2017. Ink, Charcoal, Pastel & Cement Dye on Incised Printmaking Paper. 40 1/2 x 20 1/2 in. 
Pictured Above: Slumbering Monk, 2020. Ink, Charcoal & Pastel on Incised Printmaking Paper. 42 1/2 x 54 1/2 in.