Canton POS

Getting a Leg Up: Peart Sculpture is Restored


For fifteen years, Jerry Peart's "Morning Breeze" sculpture has stood by our museum - its large, wild loops and curls welcoming visitors and announcing itself to passers by.
 
This work of art has become a fixture in our community,  so much so that its three supporting legs have sustained damange from skateboarders, bikers, and others who have utilized it in interesting ways.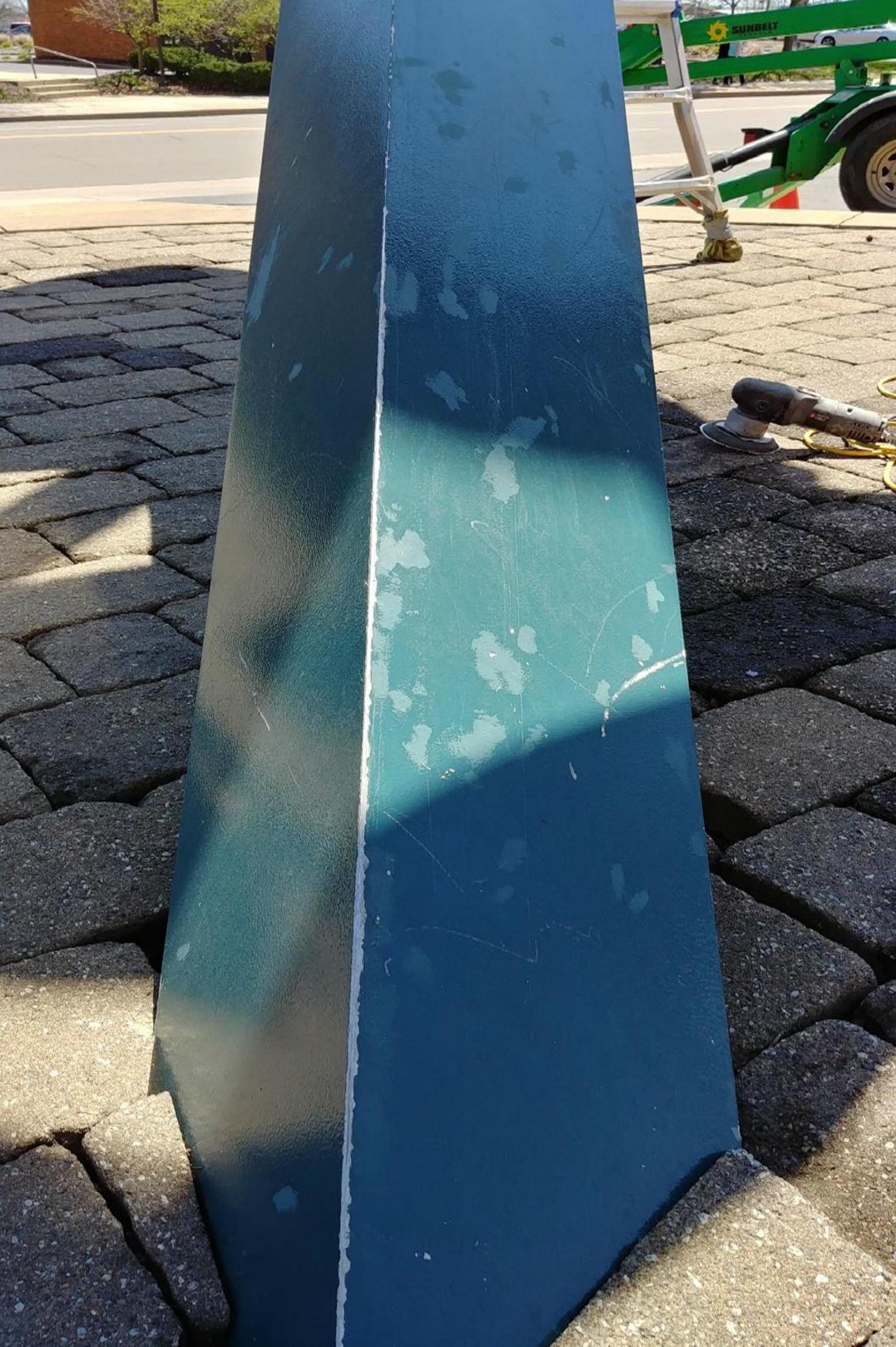 Luckily, our friends at McKay Lodge Fine Art Conservation were able to give the sculpture a "leg up" and restore its supporting legs to their orginal glory.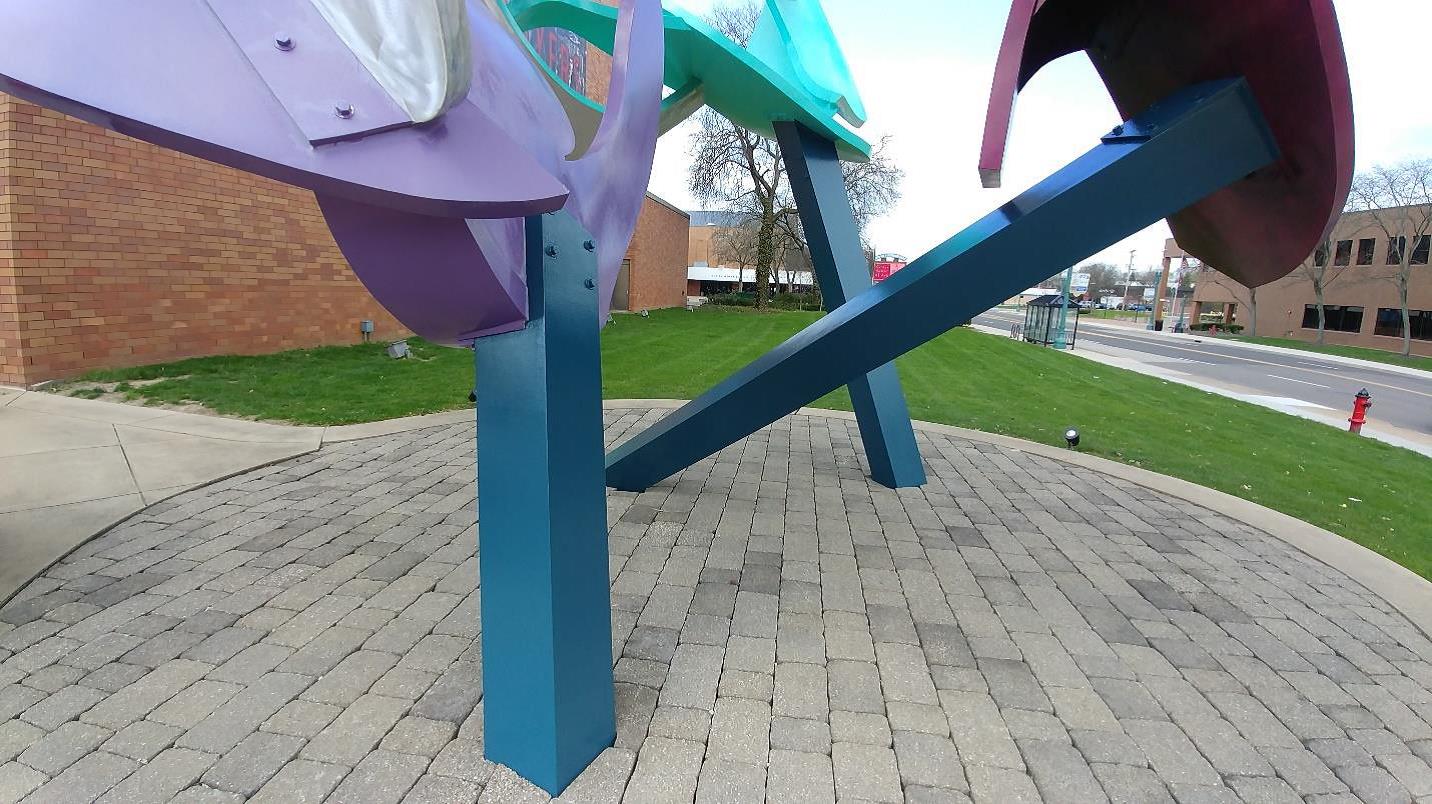 The restoration project took approximately fourteen hours to complete.  After the entire sculpture was pressure washed, the paint was scraped off of its legs.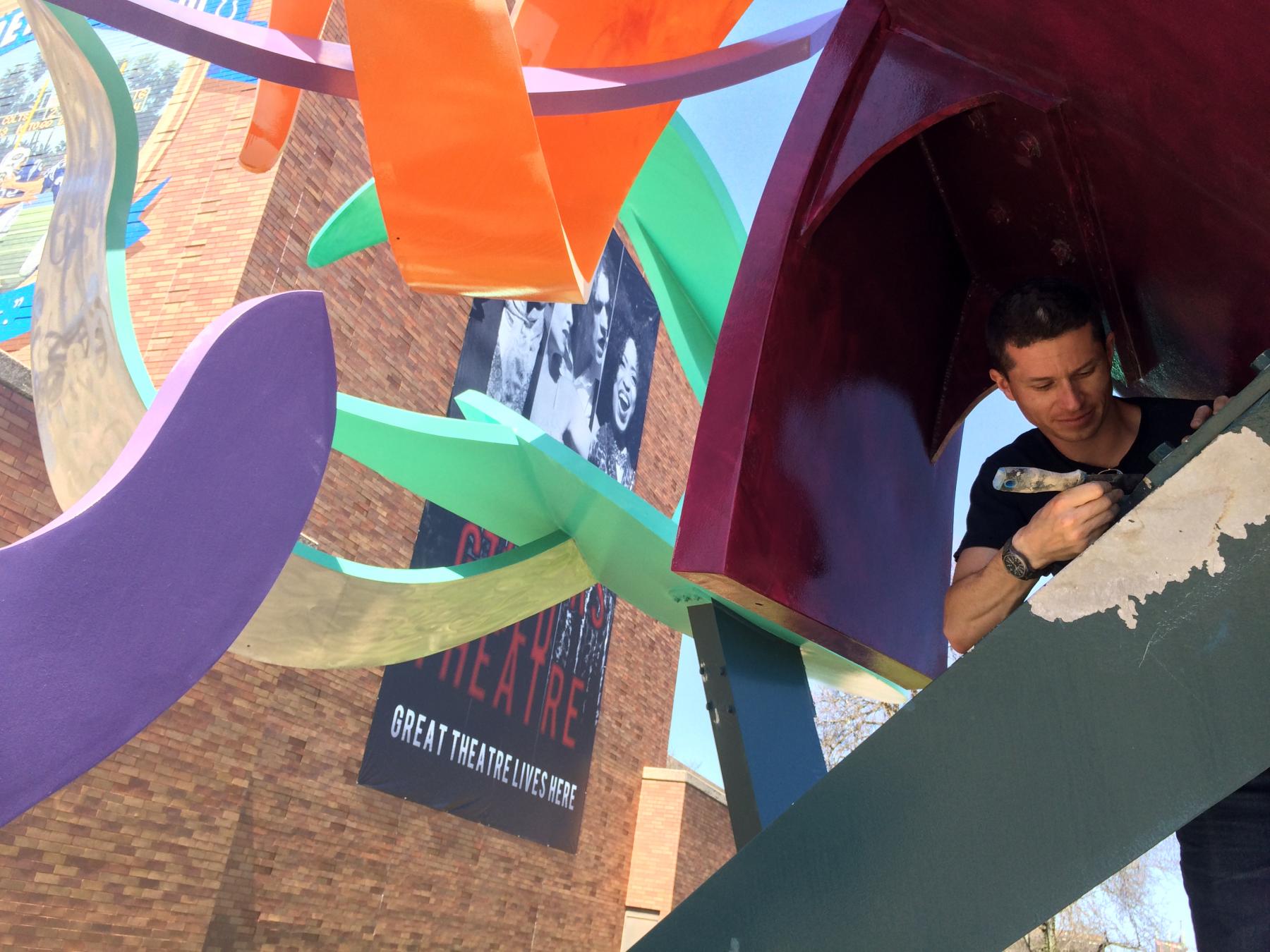 Then the legs were sanded, primed and painted.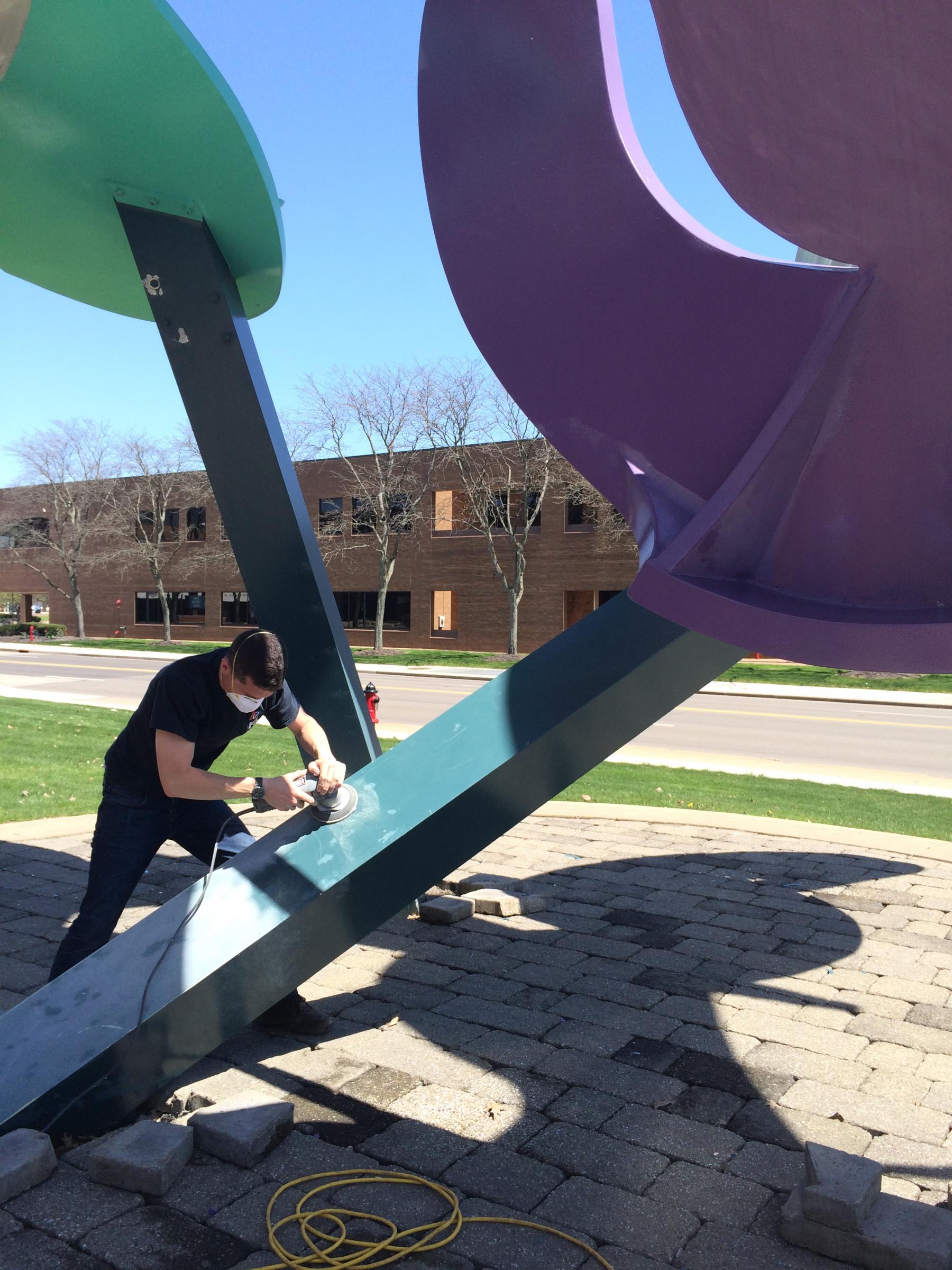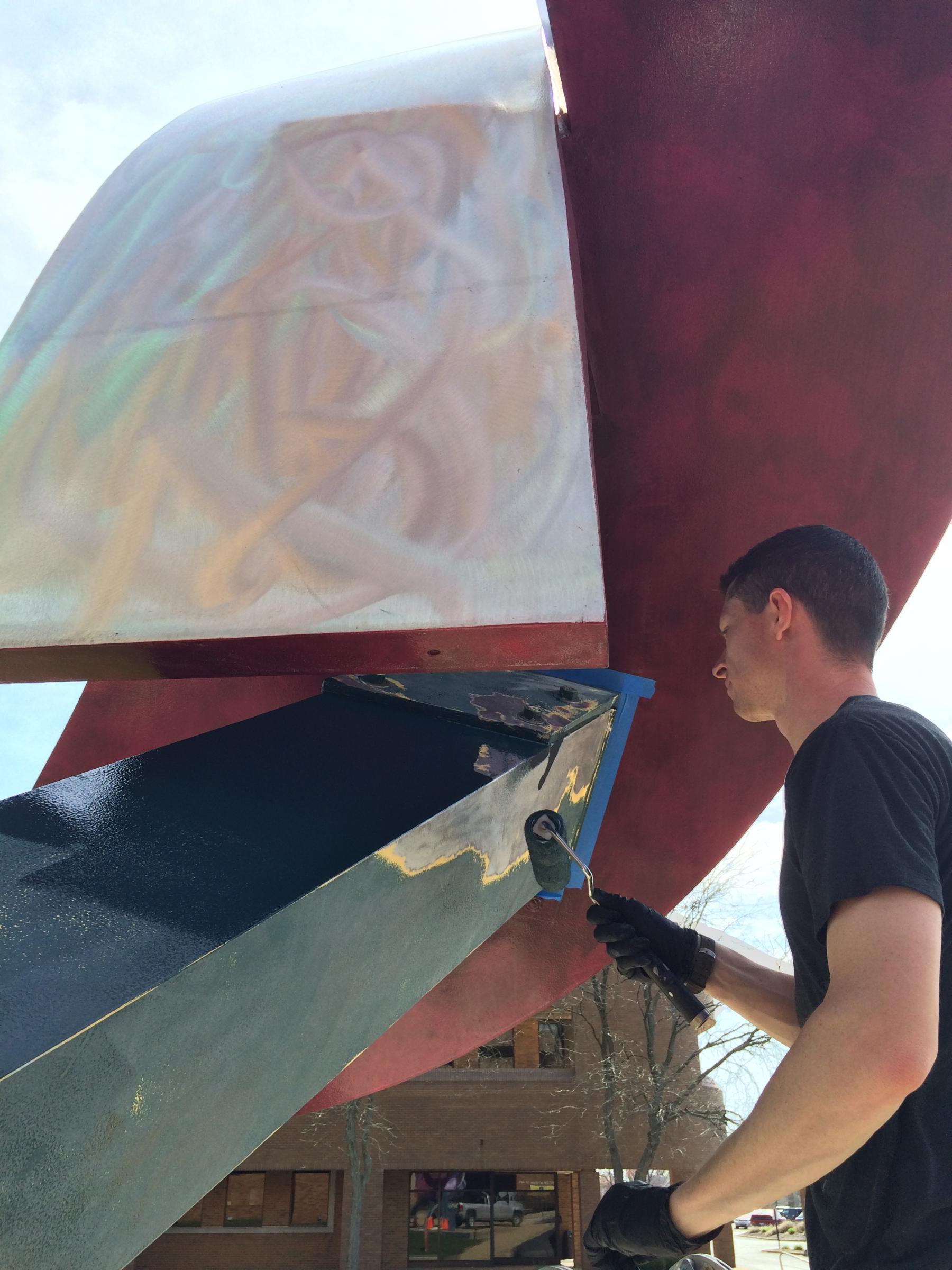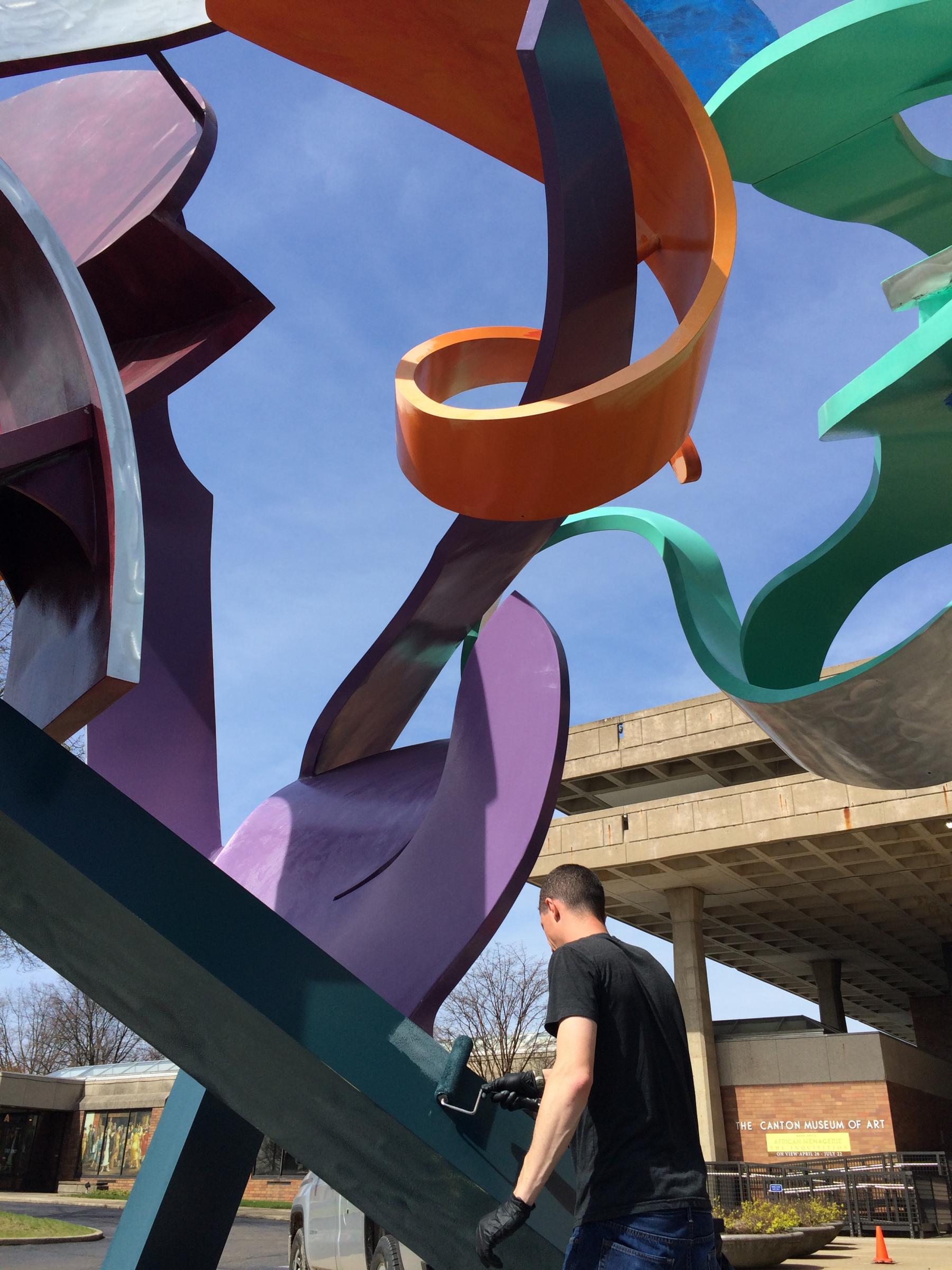 We're thankful to McKay Lodge Fine Art Conservation and delighted that "Morning Breeze" can continue to greet guests with a fresh, restored look.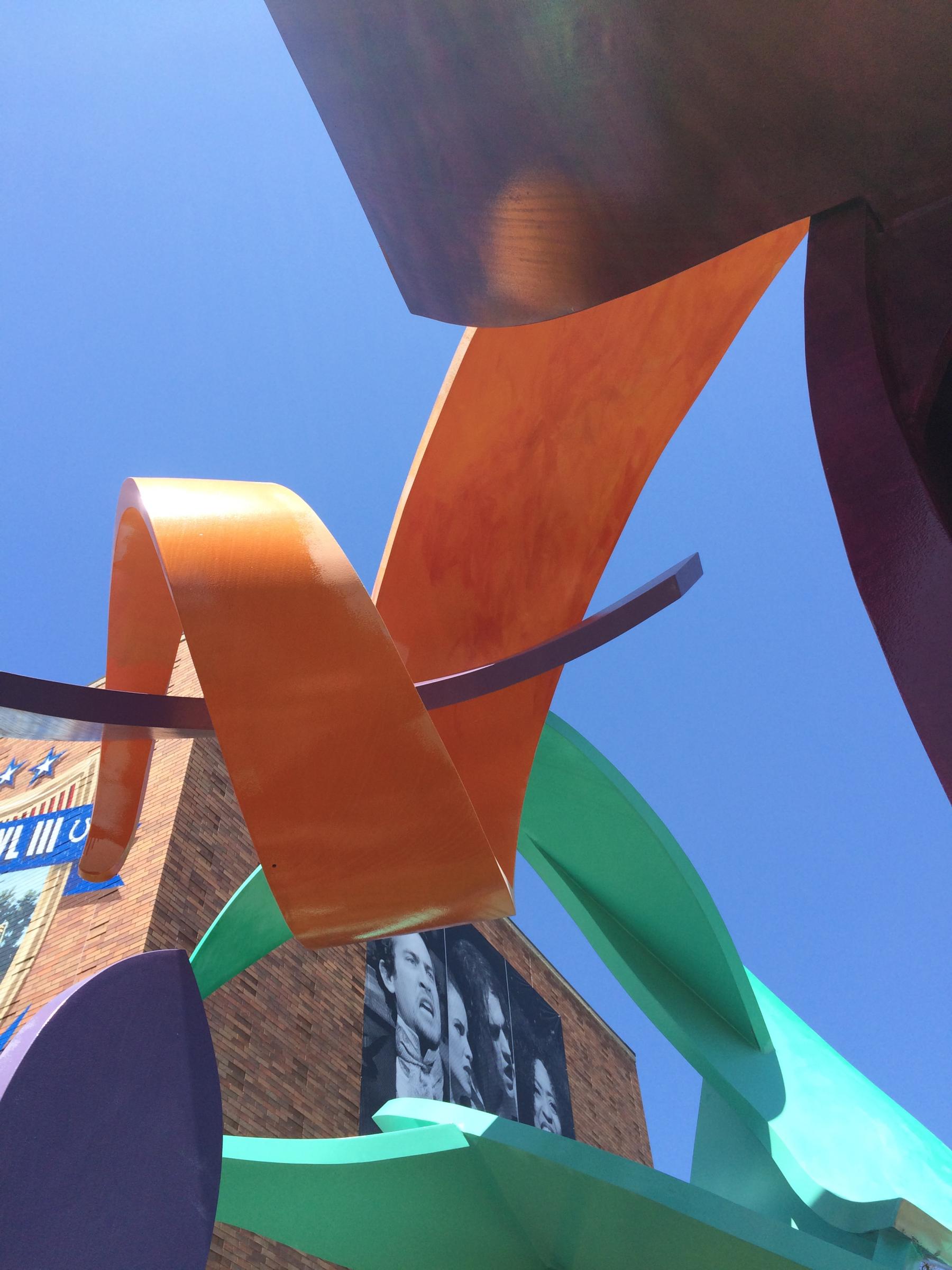 Did you know?  
Jerry Peart's "Morning Breeze" was constructed on-site at our Museum.  Peart says that his mood during the construction of his pieces influences his choice of color.  We wonder what mood he might have been in while creating "Morning Breeze."
Learn more about this piece and other pieces in our collection on our Permanent Collection website.