Canton POS


Close to Me: Ceramics by Erika Sanada (August 3, 2021- October 24, 2021)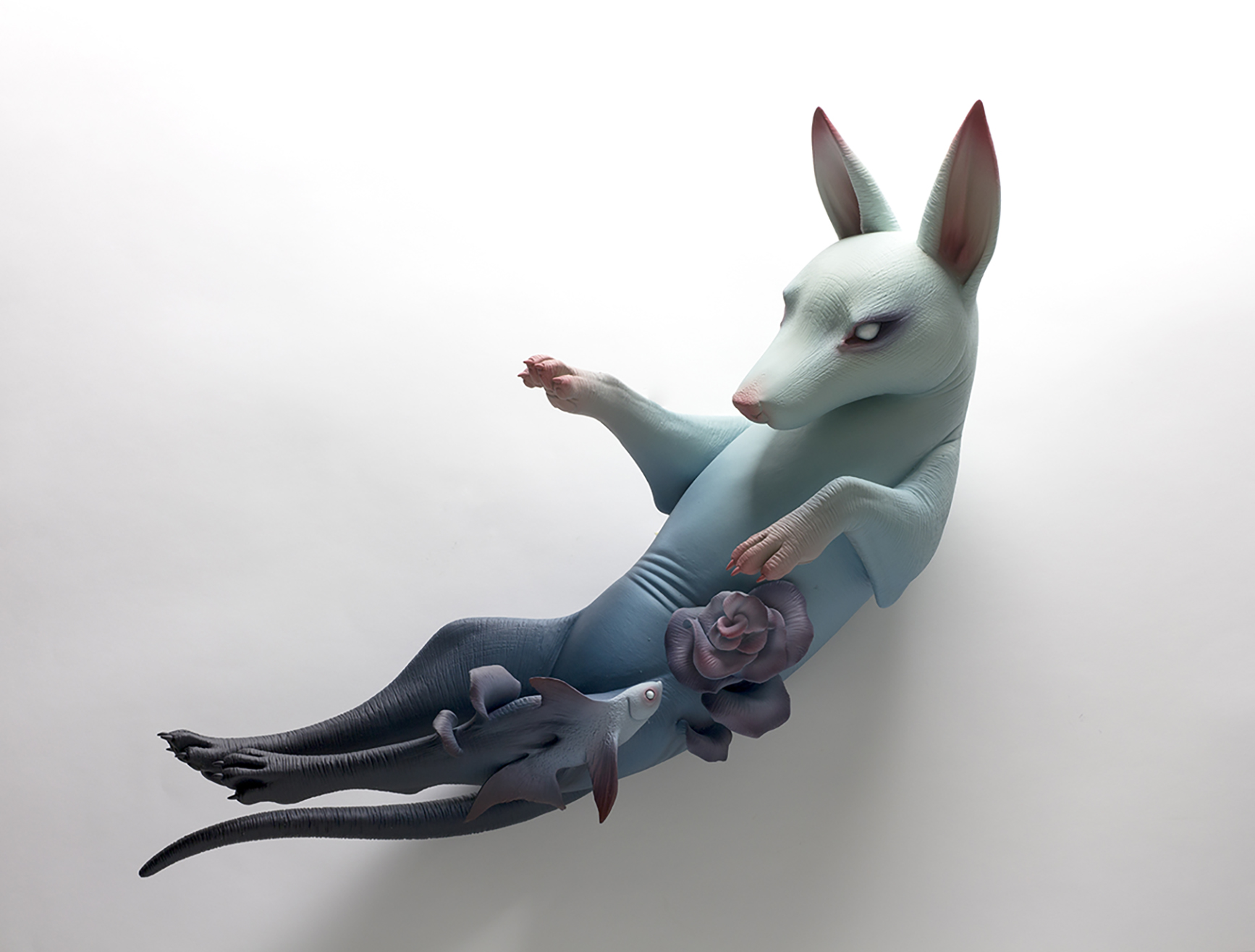 Erika Sanada is a California based ceramic artist who creates beautifully haunting creatures in relationships that are often sweet and sometimes sinister. As a perpetually worried soul her works are a way for the artist to confront the darker side of her nature as well as an outlet for the sensitivities etched on her personality through the bitter experiences of youth. She creates fantastical ceramic creatures that are often adorable, but also have a  curious shape.
From the Artist:
"My work reflects the weird and the creepy. I am fascinated with the dark side.
In my current body of work, "Odd Things," I'm using the ceramic medium to create my bizarre creatures. My animals have something odd such as extra body parts, connecting with other animals, and white eyes. Clay allows me to create what's in my head. These animals with their small deformities help me express my sensitive side. A troubled childhood and constant "life" anxieties are all expressed in "Odd Things." 
Beautiful and disturbing are terms I hear when people talk about my work and I love that these two terms are not often used together."
Instagram: @erikasculpture
Fall Exhibitions Opening Reception: Thursday, August 12th from 5PM-7PM
The Canton Museum of Art will welcome guests to its first in-person opening celebration/reception this season on Thursday, August 12, from 5PM-7PM. This event is FREE and open to the public. This Free Thursday event, sponsored by PNC Foundation, invites visitors to enjoy all four fall exhibitions and to meet artists from the Ohio Plein Air Society and watercolorist Yuki Hall. CMA's Curator of Exhibitions, Christy Davis, and other staff members will be available to answer questions about the exhibitions and artworks.
Pictured Above: Drift, 2018, Erika Sanada. Ceramic with cold finish, 20 x 9x 6 in. 
Thumbnail Image: Courtship, 2018, Erika Sanada. Ceramic with cold finish, 9 x 5.5 x 5 in.