Canton POS

Zoom Backgrounds
Download these CMA branded Zoom backgrounds, to give your next meeting an upgrade! 
All artworks featured are from our Permanent Collection and include artists Brady, Brandon,
Corning, Dobbs, Magafan, Moran, Rossi, Schille and Stevens.    
Click on any image below and a new window will pop up.  Save this image to your desktop. 
From there, follow these instructions on how to change your Zoom background and enjoy!  
(above left) Carolyn Brady, Pink Tulip Field                                                                                                                                 
(above right) Judith Brandon, Golden Rule
(above left) Merv Corning, Porto Rethymno
(above right) John Dobbs, The Sun Lover
(above left) Ethel Magafan, Meadows
(above right) Thomas Moran, Sunset, Venice
(above left) Greg Rossi, Mariafel
(above right) Alice Schille, White Houses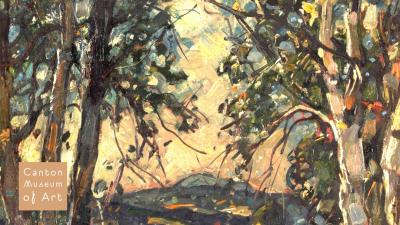 (above) W. Lester Stevens, Landscape