Canton POS

School's Out FREE Mondays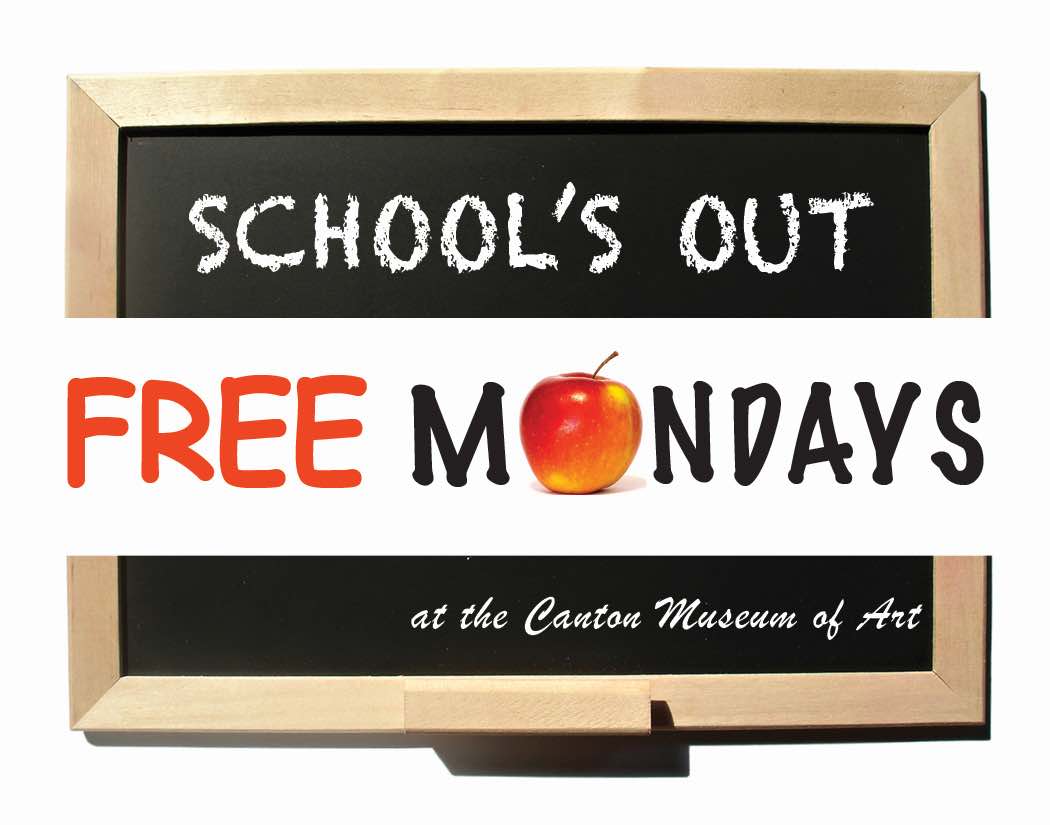 Begins 01/18/2021, Ends 02/15/2021
1 , 10:00 AM-04:00 PM
Martin Luther King Jr. Day: Monday, January 18th, 2021
CMA is excited to host this multifaceted virtual learning event all day on Martin Luther King Jr. Day! 
 
As part of our School's Out FREE Monday series, we will be highlighting the work of Dennis Meiners, a ceramicist and current exhibiting artist, whose work is centered on endangered species. Explore our galleries through our virtual tours, participate in a virtual scavenger hunt, learn more about artist Dennis Meiners, and participate in our special LIVE Zoom class where our Education Outreach and Museum To Go Coordinator, Nyki Fetterman, will be leading students through an at-home printmaking project.  *Please note the CMA will be open on Monday, January, 18th from 10AM-5PM, offering FREE timed tickets- however, all art activities will be online only.  Reserve your FREE timed tickets HERE.
Check out our schedule of virtual activities and learn more below:
ONLINE VIDEOS & ZOOM CLASS:
This FREE, online family event will include videos of Dennis Meiner discussing his work and creating his amazing pieces (links below) a special video from our Education Outreach and Museum To Go Coordinator, Nyki, on printmaking techniques (link below) and our feature LIVE Zoom class lead by Nyki at 2:30pm (Zoom link and at-home materials list below).  
Watch Dennis Meiners explain the mishima technique - Video #1 HERE
Watch Dennis Meiners create an intricately carved vase - Video #2 HERE
Listen as Nyki discusses various printmaking techniques - Video #3 HERE
SCAVENGER HUNT:
You can also test your sleuthing skills with our "In the Garden" virtual scavenger hunt HERE (scroll to the bottom of the page for the "In the Garden" virtual tour and scavenger hunt pdf).  After you complete the scavenger hunt, be sure to  email your first and last name, along with a photo of your completed scavenger hunt to cmaprojectbloom@gmail.com and you will be contacted with information about receiving your EXCITING PRIZE PACK!   
VIRTUAL TOUR:
Enjoy a virtual trip to Dennis Meiners' exhibition, currently on-view now through March 7th, 2021 at the CMA, from the comfort of your home with an in-depth pre-recorded tour of "Ceramics for the Anthropocene, Work by Dennis Meiners" HERE.
2:30PM LIVE ZOOM LINK HERE
AT-HOME MATERIALS LIST FOR ZOOM CLASS: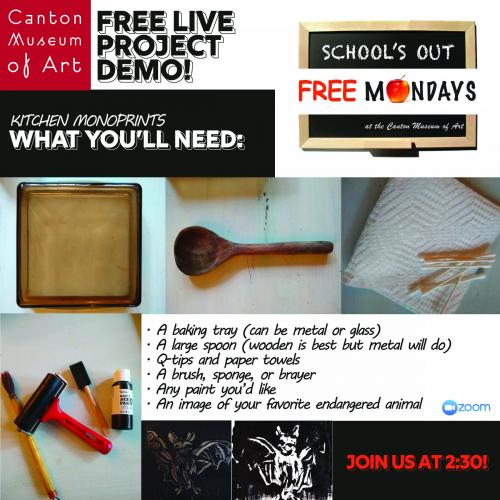 Upcoming School's Out FREE Monday-
Presidents' Day: Monday, February 15th, 2021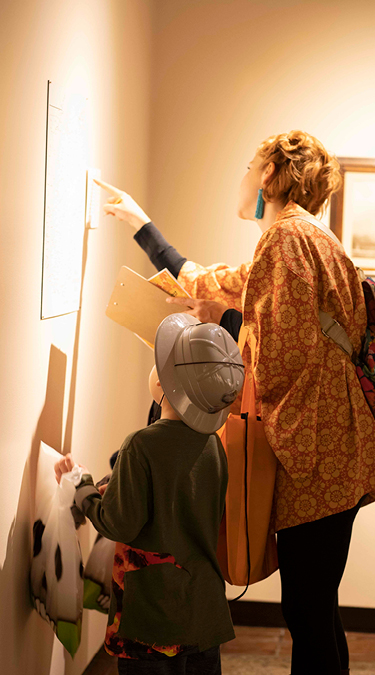 Throughout the year the Museum will host 3 "School's Out-FREE Mondays":
COLUMBUS DAY
MARTIN LUTHER KING JR. DAY
PRESIDENTS' DAY
Each one will feature FREE admission, MAKE&TAKE art activities and more!
Keep the entire household busy with a morning or afternoon of artful experiences at NO cost!

All in-person School's Out FREE Mondays events will require pre-registration.
$0
0